Marriott Hotels Showcases New Premium Beachfront
Hotel & Conference Centre in Xiamen
万豪酒店品牌于鹭岛厦门揭幕高端滨海度假型酒店及会议中心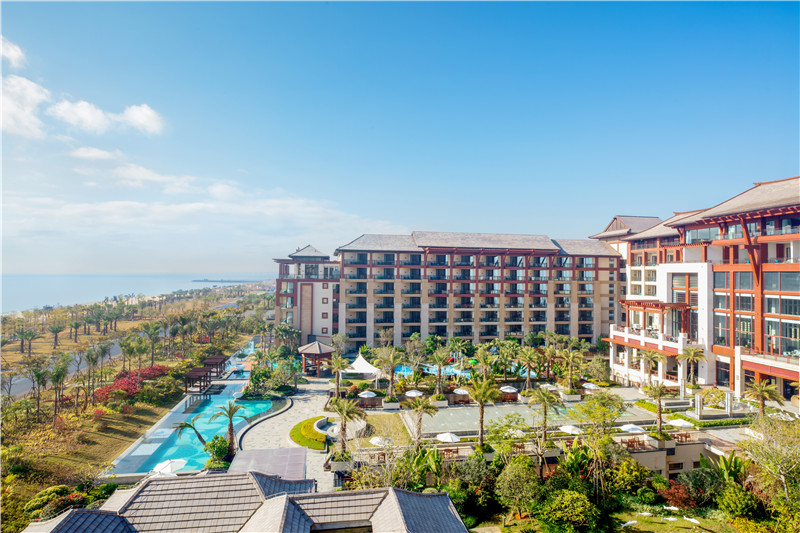 万豪国际集团宣布旗下酒店厦门万豪酒店及会议中心正式对外营业,继续其在中国高端休闲旅游目的地强劲而多元的酒店布局。厦门万豪酒店及会议中心是厦门亦是福建省首家万豪品牌酒店;标志着万豪国际旗下旗舰品牌万豪酒店在其激动人心的革新之旅中的又一力作,酒店旨在通过现代化的客房、创新的会议空间以及推陈出新的餐饮理念,帮助宾客激发更多新思维。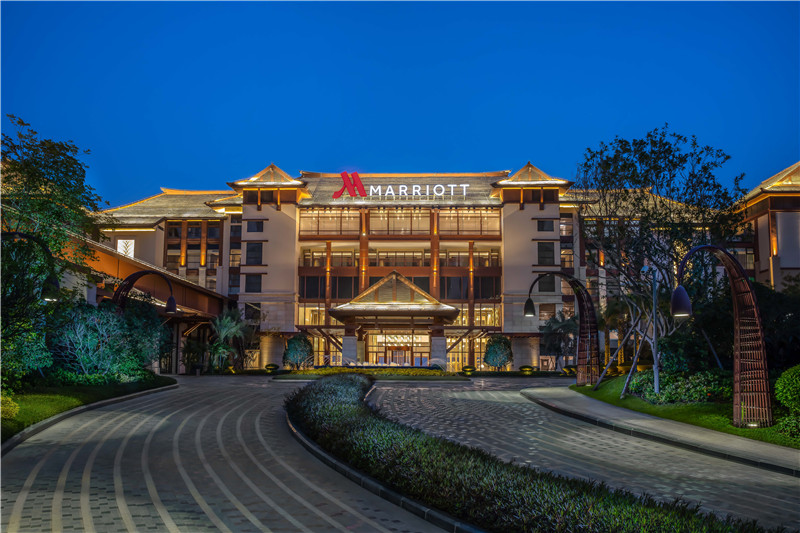 近年来厦门在诸多产业领域及自由贸易区方面皆发展迅速,吸引了众多国际经济业务在此兴业。厦门也因其全年温和的气候,丰富的文化民俗活动如:民间音乐,木偶戏,歌仔戏等而闻名。在蓬勃发展的经济背景下,厦门万豪酒店及会议中心贴心的设计及多样化且灵活的会议设施将更加符合新一代商务及休闲旅客的需求。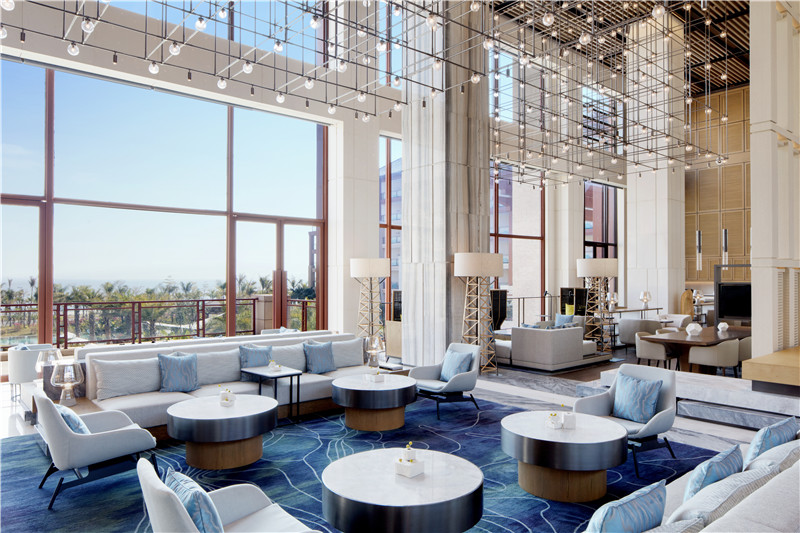 万豪国际亚太区市场品牌副总裁霍日燊表示:"万豪酒店品牌将加快其在中国市场的拓展步伐,厦门万豪酒店及会议中心的开业即印证了这一发展承诺。我们非常高兴首家万豪酒店入驻厦门,酒店将通过创新的宾客体验项目及服务令他们开拓视野,获得独特且与众不同的旅居体验。"
厦门万豪酒店及会议中心落址于环东海域西海岸,拥有同安湾浪漫海景景观及著名的集美大桥景观。酒店距离高崎国际机场及厦门北站仅需20分钟车程,距离厦门站30分钟车程。对于希望从繁忙工作或会议中获得放松的宾客,可选择到临近的景点参观游玩,如方特梦幻王国,陈嘉庚纪念馆及厦门老院子。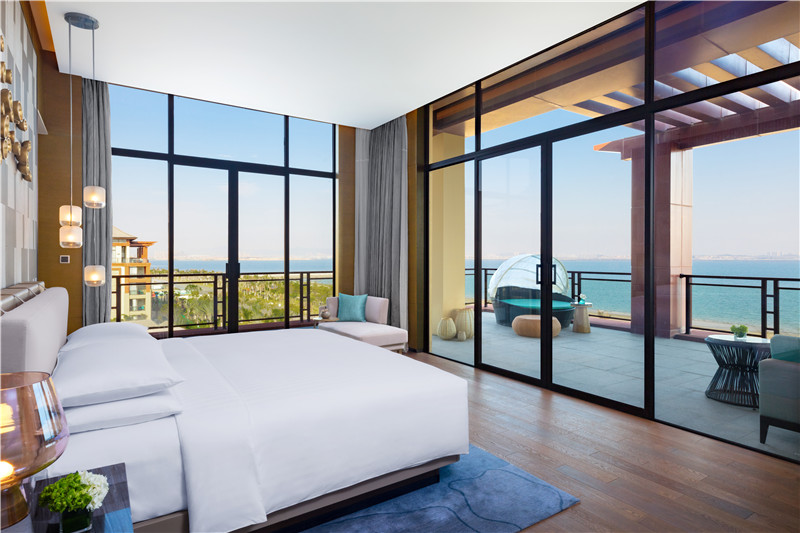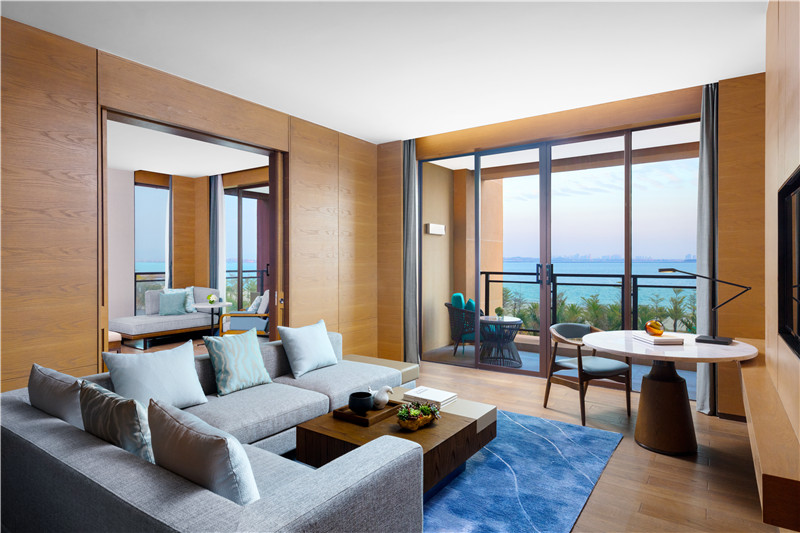 厦门万豪酒店及会议中心共有304间客房,其中包括15间套房及13栋别墅。所有客房皆配有观景阳台,绝大部分房间可看到同安湾的迷人海景。此外,独栋的别墅皆配有宽阔的户外花园,草坪及私家泳池。酒店由知名的设计公司香港PLD刘波顾问设计公司打造,融合了万豪现代设计美学的理念及当地文化的精华,如福建浓厚的茶艺文化、厦门白鹭之神话传说及同安湾丰富的海洋元素等。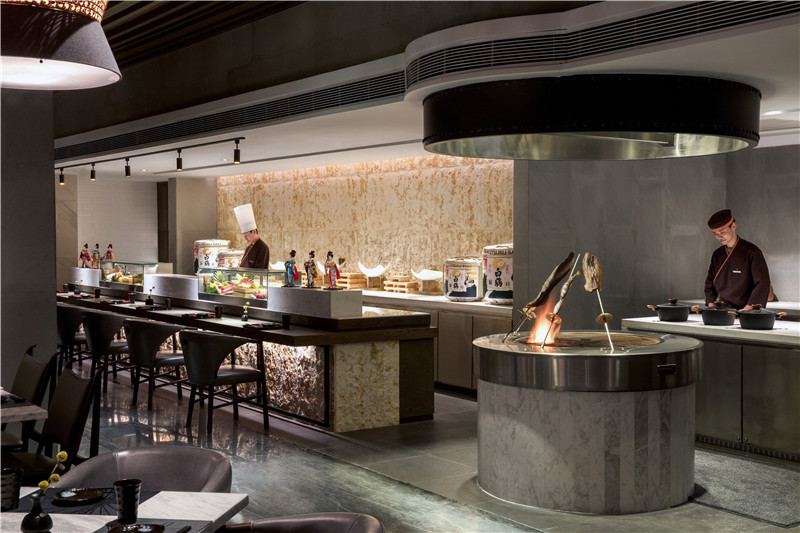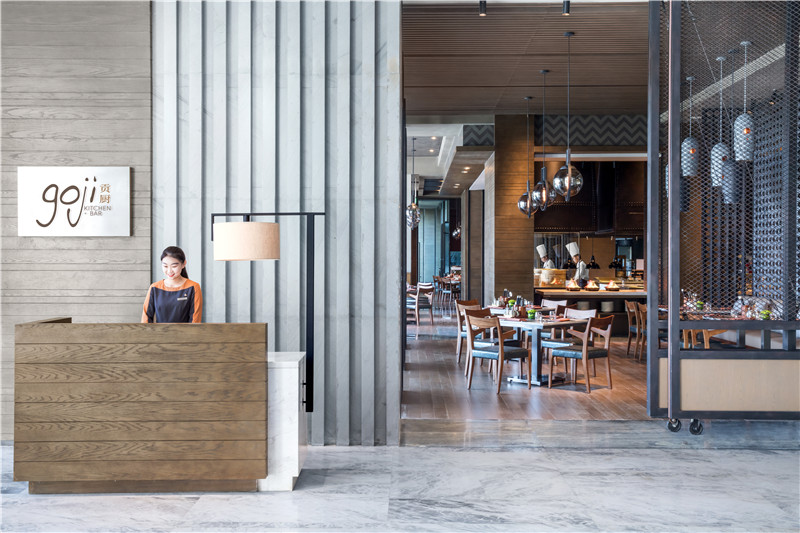 酒店拥有6个餐厅及餐吧为宾客供应各式当地风味及环球美食,每个餐饮都将打造万豪酒店细致周到的服务理念以及活力充沛的用餐体验。万豪酒店招牌中餐厅——万豪餐厅(Man Ho)主理地道粤菜及闽南菜,每间包厢皆可观赏迷人的海景。贡厨餐厅(Goji Kitchen + Bar)是万豪酒店独有的创意力作,日间供应环球美食及西方美味,夜间则转换为活力涌动的餐吧,为宾客提供缤纷的餐饮体验。对于想品尝纯正日本居酒屋用餐风格的宾客,则可前往暮舍(Shinju Japanese Restaurant)日餐厅。鱼吧(Fish Bar)位于葱郁秀色的花园之中,面朝大海,宾客在享受饮品的同时,还可聆听海浪拍打沙滩的美妙旋律。冰点(Sweet Shop)烘焙坊出品各式美味甜品,鲜烤面包及花式繁多的饮品。大堂吧(The Lounge)位于3楼,宾客可在此细品饮品,享受沁凉海风吹拂的惬意时光。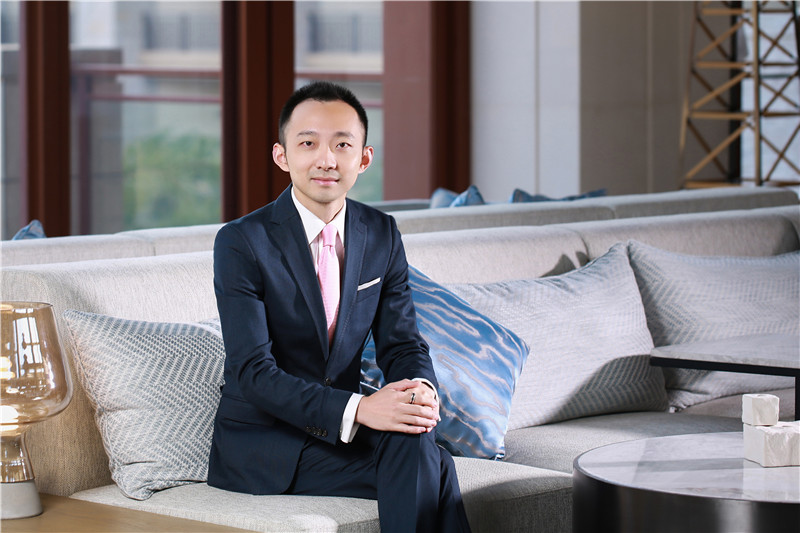 厦门万豪酒店及会议中心的总经理王健表示:"作为在厦门开设的第一家万豪酒店,我们倍感激动!厦门是一个商务旅行和休闲度假市场都飞速发展的城市。我们酒店拥有50,000平米的占地面积,作为一家滨海度假型酒店,我们拥有先进的会议设施设备,可为宾客提供创意的会议体验; 同时,近在咫尺的迷人的海岸线也可为度假客人提供轻松自在的身心体验。"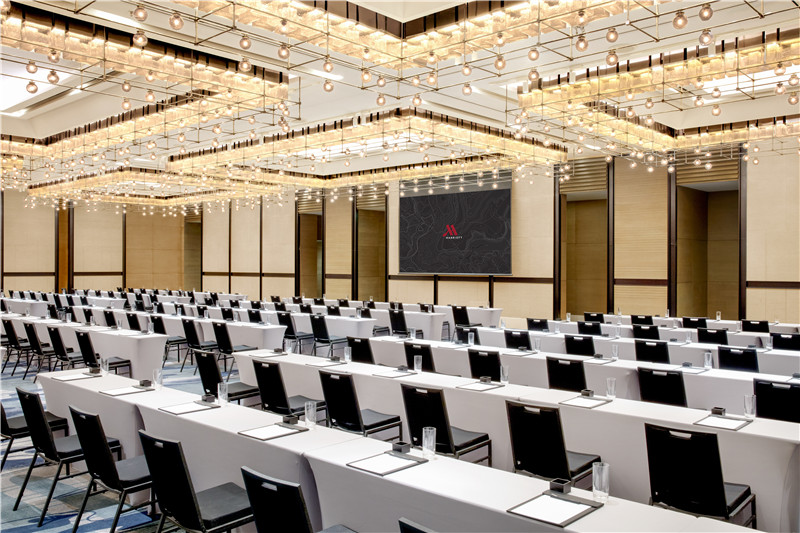 厦门万豪酒店及会议中心拥有4,000多平方米的会议及活动场地,包括2个宴会厅,4个会议室及1处户外草坪,适合举办不同规模会议和活动,及独特而难忘的婚宴。1,200无柱式的大宴会厅拥有300平米的宴会前厅,适合举办会前鸡尾酒会;此外,宴会厅还拥有大型LED屏幕和充足的自然采光及花园景观。所有的多功能会议室皆可根据会议组织者或新人婚宴的需求进行灵活的分隔使用。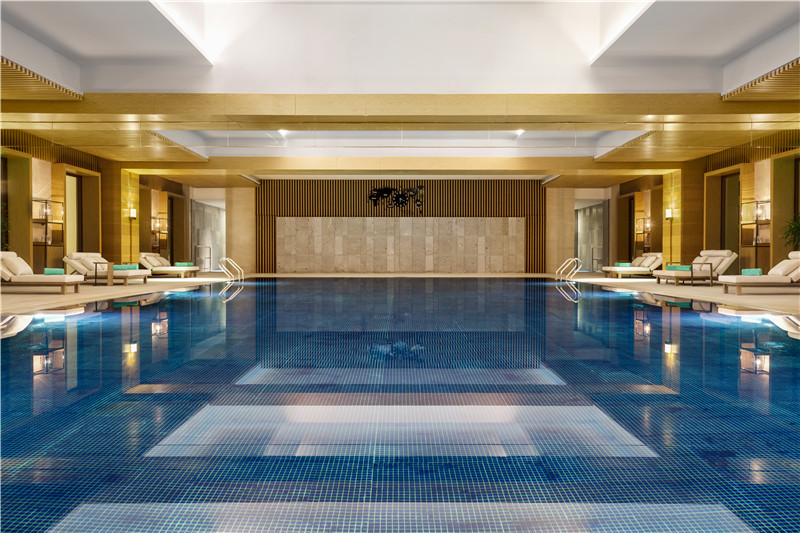 此外,厦门万豪酒店及会议中心还配备独栋的多功能会议中心,包括4个会议室,3个中餐包厢,1间VIP包厢,以及可观赏辽阔海景的露天烧烤吧。为满足休闲客人对优质度假及私人空间的需求,酒店还配有其他多样化的设施及空间,如雪茄酒吧。更多精彩的娱乐配套还包括如桌球室、乒乒球室 、棋牌室及私人影院。当地舒适怡人的气候也为户外活动创造了更好的条件,这其中就包括酒店配备的3个户外泳池及1个室内恒温泳池。家庭度假的旅客则可在宽敞的儿童俱乐部享受更多亲子时光。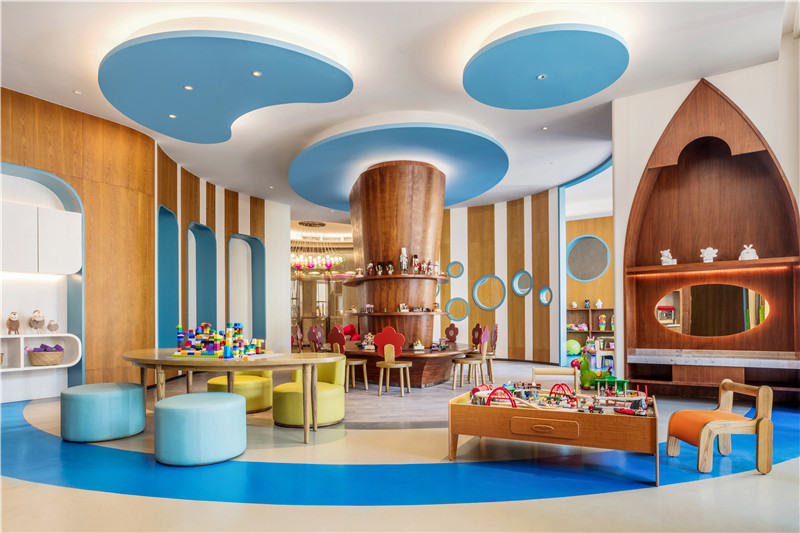 Marriott International, INC continues to expand its footprint in China's premium leisure destination with the opening of Xiamen Marriott Hotel & Conference Centre, the first Marriott Hotel in Xiamen, Fujian Province. The hotel reflects the flagship brand's exciting journey of transformation to reinvent the travel experience by providing modern guestrooms, innovative meeting spaces and new dining concepts, to help guests spark new ways of thinking.
Xiamen has recently seen rapid development with several industrial zones and free trade zones attracting international businesses to the area. The city is also known for its mild climate, folk music, puppet shows, Gezi Opera and temple celebration events. In the vicinity of Xiamen's vibrant business scene, the thoughtfully designed Xiamen Marriott Hotel & Conference Centre and its extensive conference facilities will cater to a new generation of both business and leisure travellers.
"Marriott Hotels is paced for rapid expansion in China and the debut of Xiamen Marriott Hotel & Conference Centre is a testament to our commitment to that growth," said Mike Fulkerson, Vice President of Brand Marketing, Asia Pacific, Marriott International. "We are thrilled to open the first Marriott Hotel in Xiamen, offering innovative programs and services to enable guests to broaden their horizons and experience something unique and different."
Xiamen Marriott Hotel & Conference Centre is perfectly situated along the Huandong West Sea coastline, offering panoramic views of the Tong'an Bay and Jimei Bridge. It is a mere 20-minute drive to Xiamen Gaoqi International Airport and Xiamen North High-speed Railway Station and a 30-minute drive to the Xiamen High-speed Railway Station. Guests looking to take a break from their busy business meetings have plenty of options near the hotel, including the Xiamen Fantawild Dreamland, the Tan Kah Kee Memorial Shrine, Xiamen Ancient Cort.
Xiamen Marriott Hotel & Conference Centre offers 304 premium guests rooms, including 15 suites and 13 villas. All guestrooms feature spacious balconies with a majority of them offering a majestic ocean view of the Tong'an Bay. In addition, each of the independent villas come equipped with a spacious outdoor garden, lawn and a private pool. Designed by the renowned hospitality architect PLD Consultants Hong Kong Co. Ltd., the hotel integrates Marriott Modern Design aesthetics which highlights distinctively local touches, from the rich tea culture of Fujian Province to the beautiful egret tale of Xiamen and the fantastic views of Tong'an Bay.
Guests can choose from six restaurants and bars that serve up a variety of local and international gourmet experiences. Complemented with Marriott Hotels' thoughtful service, each venue provides a dynamic dining experience. The brand's signature Chinese Restaurant Man Ho features luxurious private dining rooms with stunning ocean views alongside its authentic Cantonese and Fujianese cuisines. Goji Kitchen + Bar is Marriott Hotels' treat to inventive dining, serving international and western favorites during the day, the restaurant, transforms into a dynamic bar in the evenings, providing fantastic dining experience to guests. For authentic Japanese Izakaya, diners can visit the Shinju Japanese Restaurant. The Fish Bar is located in the garden area facing the sea where guests can enjoy a drink while listening to the rhythm of the sea as the waves break against the shore. The Sweet Shop is a bakery where guests can enjoy delicious pastries, freshly baked bread as well as assorted drinks. The Lounge, located on the 3rd floor, provides a relaxing venue where guests can choose to enjoy their drinks in the cool sea breeze.
"We are very excited to be the first Marriott Hotel to open in Xiamen, a growing business and leisure destination in China," said Desmond Wang, General Manager of Xiamen Marriott Hotel & Conference Centre. "Spanning over 50,000 square meters, our sprawling beach-front hotel is set to offer our guests the best of both worlds – state of the art meeting and conference facilities for an innovative meeting experience, coupled with breathtaking views of the coastline for a relaxing vacation."
With over 4,000 square metres of meeting space including two ballrooms, four meeting rooms, an expansive outdoor lawn Xiamen Marriott Hotel & Conference Centre is an ideal location for all kinds of meeting and conference, or an unforgettable, unique wedding. The pillar-less 1,200 square metres Grand Ballroom comes with a 300 square metres foyer for a pre-function cocktail, a large LED screen and plenty of natural light and splendid views of the garden. All of the function rooms in the hotel are flexible and can be customised to suit the needs of any meeting or wedding organiser.
In addition, Xiamen Marriott Hotel & Conference Centre comes equipped with a fully functional Conference Centre, with four meeting rooms, three Chinese private dining rooms, a VIP room and an open-air BBQ terrace with magnificent views of the ocean. To cater to leisure guests, the hotel also offers a variety of amenities and facilities such as the Wine & Cigar Bar to provide more space for quality time and privacy. Other entertainment venues include a snooker room, a table tennis room, a chess and card room and a private cinema. Leveraging its comfortable climate, the hotel offers four outdoor pools and a heated indoor pool. Family travelers can also look to spend some quality time together at the spacious Kids' Club.